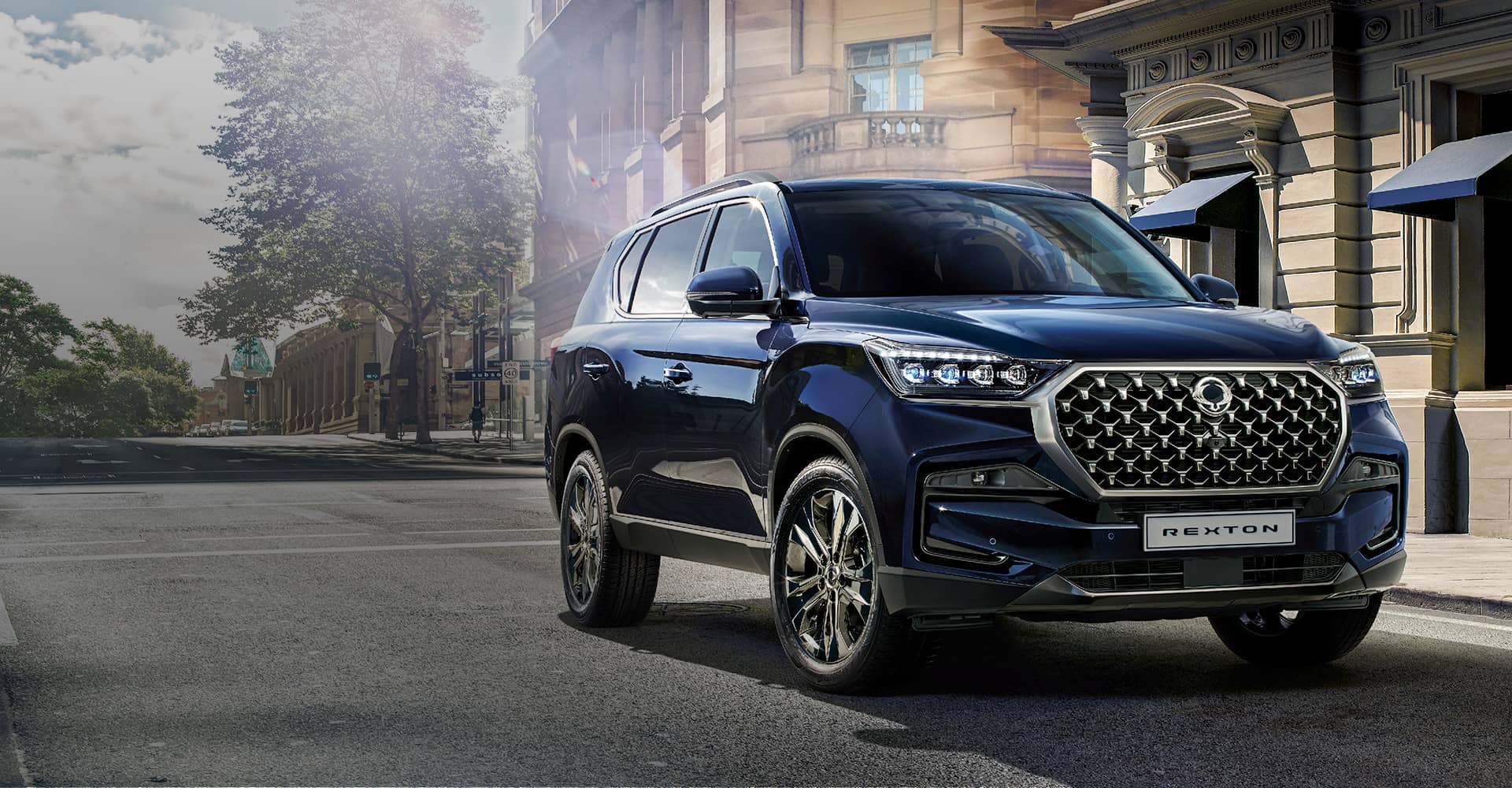 NEW REXTON
Prices are being reviewed and will be updated shortly!
SsangYong have kept their reputation as supreme designers of 4×4's alive with the introduction of the SsangYong Rexton. Available in both passenger and commercial models.
EXTERIOR STYLING
Designed to deliver more in every aspect of design and drive, the Rexton sports a firm frame chassis built with high-tensile steel. Up front the vehicle allows a chrome bar runs the length of the grill, giving the face of the car a smart, modern, and fresh look. A sharp shoulder line connects the well-defined characteristics of the front and rear wheel arches, refining the profile of the car. The rear of the car boasts highly detailed tail lights that blend into the spacious trunk.
INTERIOR STYLING
Designed with the intention to be easy both on the eye and the mind, and ensure a relaxing space that feels good and thinks smart, everything inside the Rexton is positioned to be instinctively natural and refreshingly pleasant topped off with a comfortable quilted black or ivory Nappa leather trim.
TECHNOLOGY & STYLING
The Rexton commands a number of technological features such as multi-adjustable seating, automated air-conditioning, ambient night lighting, climate control, and the supervision cluster, ensuring drivers have all functions they need.