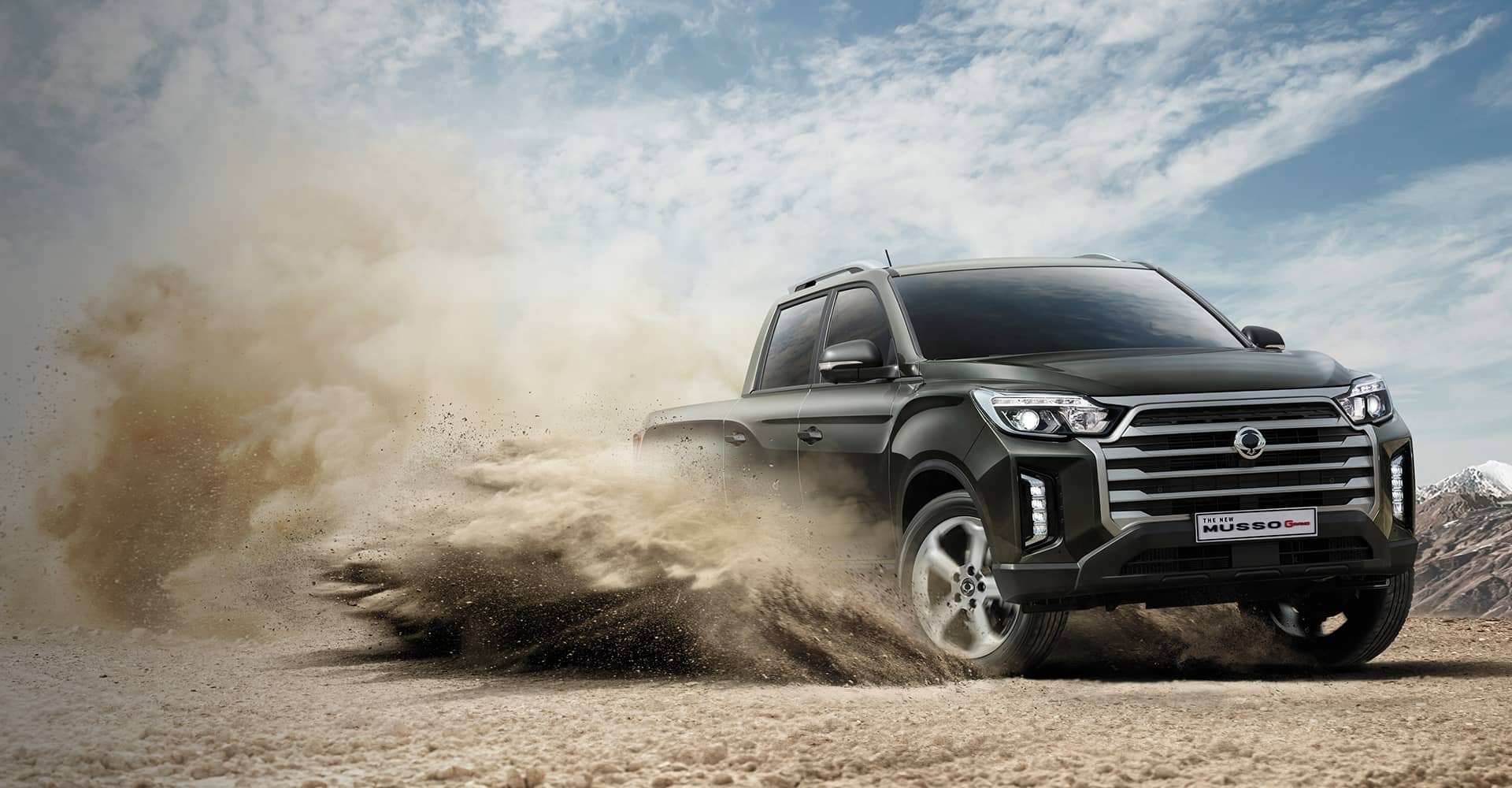 NEW MUSSO GRAND
Step inside the luxurious cabin of the new Musso Grand and you will be impressed by the range of comfort and convenience that compliments perfectly the sheer pulling power… SsangYong MUSSO Grand, let it surprise you! ARRIVING OCTOBER 2021.
EXTERIOR STYLING
Increases to its storage space as well as the vehicle's adaptability and versatility have left the Musso Grand model benefiting from a modern exterior design. Looking slicker and sharper than ever, the vehicle's curves and edges emphasize the progress and enhancements the pick-up model has received. The vehicle shows off a well-sculpted handsome front profile, with imposing headlights on top of its highly durable and improved grille, allowing its powerful, tough, and muscular stance to shine through.
INTERIOR STYLING
The interior of the vehicle is fitted with high levels of refinement and contemporary ambiance akin to premium SUVs. Its high quality well-fitted quilted Nappa leather seats compliment the spacious and natural feel of the vehicles.
TECHNOLOGY & STYLING
The Musso Grand is 31 centimeters longer than the previous model, with a 5.4-meter-long body. The height and wheelbase have also been increased by 1.5cm and 11cm, respectively. The long-bodied vehicle is highlighted by an increased load capacity of 1,262 liters, which is up 24.8 percent from the Rexton Sports. This enables the Grand to carry up to 700 kilograms on its deck, up by 75 percent from the previous model's 400 kilograms.